31d rue de Delle 68210 DANNEMARIE
Tel.:  +33 3 89 07 05 60
Fax.:  +33 3 89 07 78 77
E-mail: contact@alsace-cst.fr
We manufacture in our workshop tanks, ducts, tubular exchanges, conversions parts, series edging work, storage silos and other specific fabrications to meet the demands of our customers according to respond to our client's requests following the applicable current standards. We also ensure repair work and compliance of your products in our workshop but also on-site.
Example of the manufacture of stainless-steel tank for the chemical industry.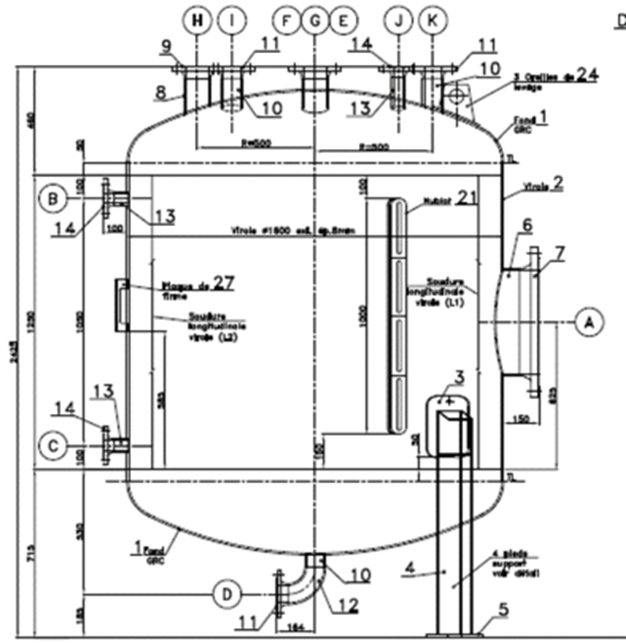 Rolling of stainless steel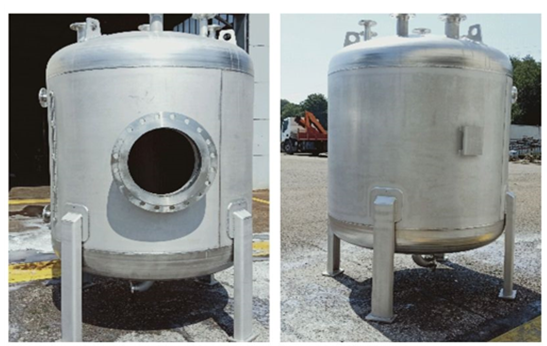 Finished stainless steel tank
Manufacture according to the tank's plan with an external diameter of 1,4307 m, thickness 8 mm, and mass 90 kg. The tank, with a volume of 3.25 m3, is intended to contain nitric acid. Welding is carried out by our qualified welders according to EN 287-1.